Sourcing Seed - not as straightforward as you think
Sourcing seed organically can get complicated as seed quality is not all the same. Germination can vary by up to 10% and with no chemical seed dressings seed-borne disease levels need to be checked to ensure decent early vigour. When seed costs are high knowing the quality of the seed being purchased can make a big difference. Better establishments means greater weed competition and so better yields. The cheapest seed may not be the best value.
To save you speaking to every seed company we collate this information saving you a job and provide advice based on this and our knowledge of varieties. Buying seed through Organic Arable takes the legwork out of the process.

Finally, varietal choice can determine the market for your crop. We are speaking to buyers and so know which varieties they prefer and more importantly which they don't.

For example, take Delphin spring oats. One oat miller won't use them so in growing them you limit your market and perhaps the seed company won't volunteer that information- why would they!

Our approach is simple. As we source large volumes of seed we get a wholesale discount some of which we pass on to you meaning you get good quality advice and cheaper seed.
Buying your seed though Organic Arable will mean you get independent advice, a good price and knowledge of both the grain market and varieties.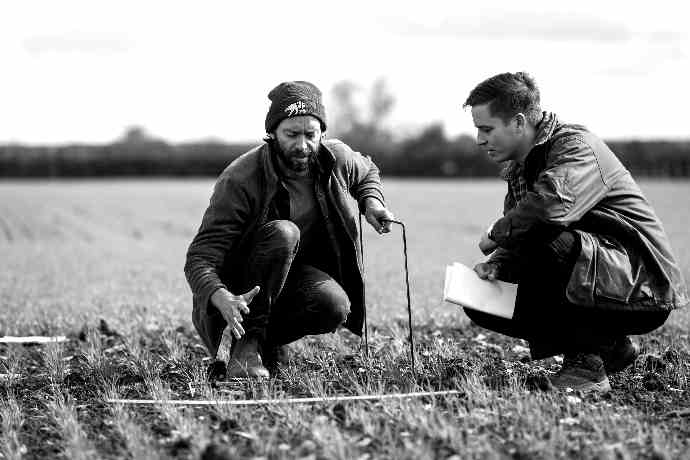 Backed up by Research & Knowledge
Organic Arable are partners with Organic Research Centre in the Defra funded LiveWheat project which is evaluating wheat performance across 14 farms providing good information about how varieties are performing across differing soils and systems.
We also run Spring oat trials with our farmers to again evaluate the performance of different varieties with the aim of producing better quality organic spring oats for the milling market.
We are delighted to have Dominic Amos in our team who has joined us from the Organic Research Centre Crops Team so comes with years of experience of trialing organic crops. If you have a query please contact Dom.
We're on farm observing different varieties and crops and making assessments of how they perform and so our advice is based on more than Recommended List data or what the breeder has told us.
Seed Testing
We can offer seed testing to help ensure your home-saved seed is suitable quality. As well as germination , Thousand Grain Weight and Search (to identify the weed seeds present) we can also offer disease testing to ensure the seed if free (or low) in seed-borne disease. For pricing and to to find out how to test your seed