As part of our 20 years anniversary in 2019 we undertook a review of our business and part of this was to think about what Organic Arable is seeking to do in the next 20 years.
We wish to do things differently within the organic cereals market, to be a disruptor with the aim of changing the organic cereals market and seeking to ensure the producer is valued. 
Organic certification requires both farmers and processors to change their approach desist with some practices that are normal, to change their business and adopt new approaches either through the prohibition of certain negative practices or the encouragement of others deemed beneficial.
Why do we not require that of business practice? We see the development of social enterprises and more ethical business practices formalised in schemes such as B-Corp but organic certification requires none of this.  The concept of Organic 3.0 seeks to attribute beneficial business practice, transparency and empowerment of the farmer and engagement with civil society and this resonates with our objectives.
For those acting as intermediaries in the supply chain such changes are not required. The normal operations of the grain trade continues many of which are not positive. Why does organic certification require no changes to the manner in which businesses behave? The changes in production and processing are deemed to have environmental, social, or animal welfare benefits? So why should other businesses working in the organic sector not also be challenged to change and do better? Challenging the status quo was the nascence of the organic movement. We see through social enterprise and schemes such as B-Corp that there is an appetite to change business practice so how could we achieve more and do better. What changes should we make to create beneficial change to our farmer and customers though our business practice to affect beneficial change? Our farmers, producers, and customers, processors have made change through their conversion to organic certification and so we challenged ourselves: what could we do?
And so 'Cultivating Partnerships' was born.
Partnerships require mutual benefit. They are supportive and consider the other as well as the self. Our experience in developing supply partnerships with our customers has shown us the benefits this approach can deliver.
Our objective in working in the organic cereals sector is to both improve and enhance the relationship between producers and their customers and we have seen how this can be done through providing better opportunities for producers to meet and communicate directly with their customers.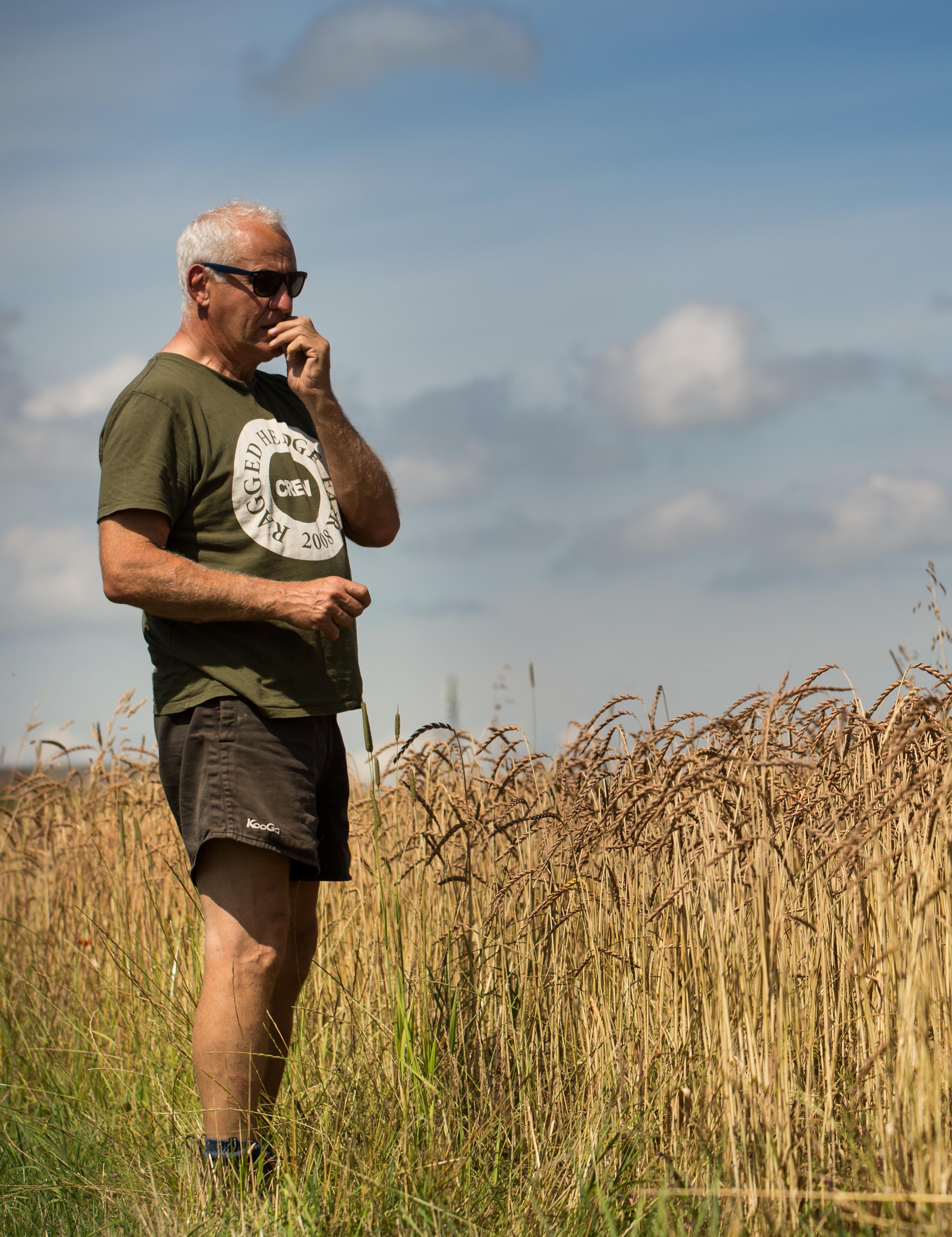 Transparency is a critical part of this process.  By having a clearly stated commission charge both our farmers and our customers understand the transaction costs for the work we do.  Importantly, this means that price can be openly discussed.  With no need to hide the margin being made as a traditional merchant does, Organic Arable can foster and encourage farmers and buyers to meet and discuss their challenges and together, consider ways to overcome them.  We also believe that by having this approach we have kept the margin taken by others in the organic cereal market lower.
Our business is not run to make large profits for our shareholders (they have never taken a dividend), rather it is run to deliver for our farmers and to develop the organic sector.  To this end we participate in and contribute, both resource and financially, to organic sector-wide groups such as Organic Trade Board, English Organic Forum and are members of Organics Europe.  We have put our money where our mouth is and in every annual budget we include a grant to support research and since 2020 have donated a over £7,500 to support organic cereals research.  In itself not a huge sum but for a company that budgets a profit of approximately £15,000 per annum so a large proportion of our annual profit.
We believe that both farmers, the wider organic sector and buyers of organic food benefit from our approach and would ask that they in turn seek to support us by using our services.